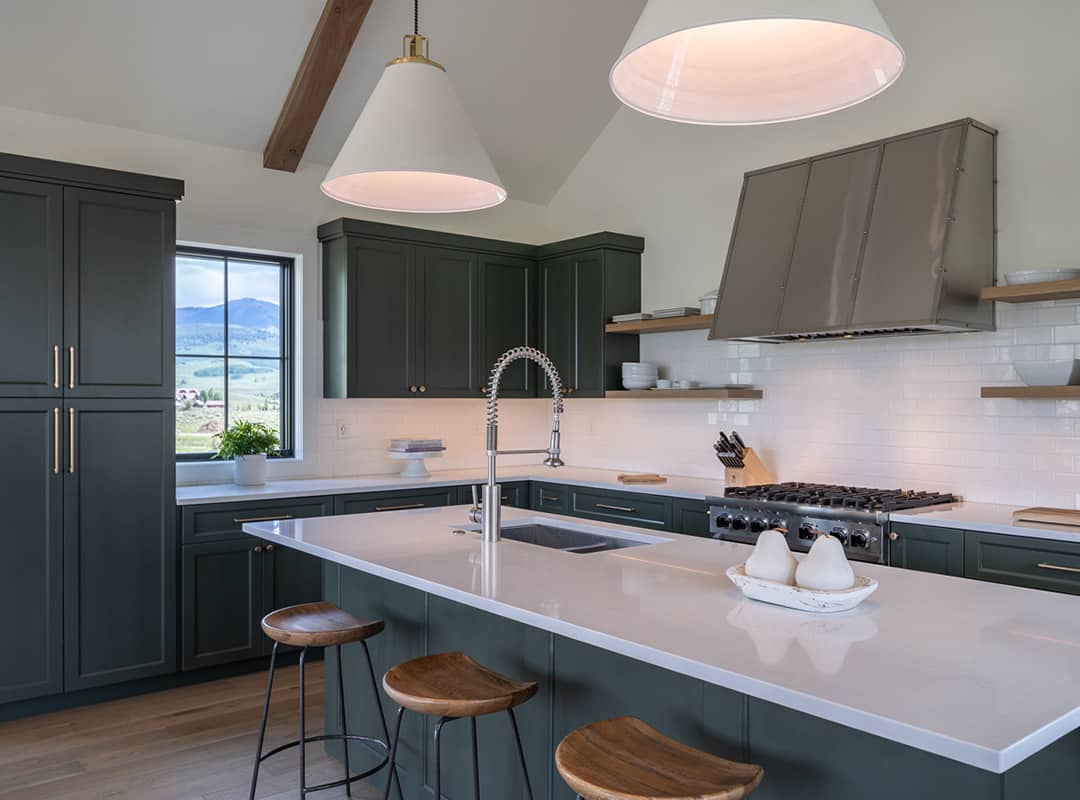 Custom Green and White Oak
The green and white color palette in this gorgeous kitchen are fantastic. Delivering perfection is sometimes a challenge.  The oak vanity had to be built as one unit to keep the lines clean and beautiful.  It was worth the effort.
Please click on the photos below to see more views of this project.