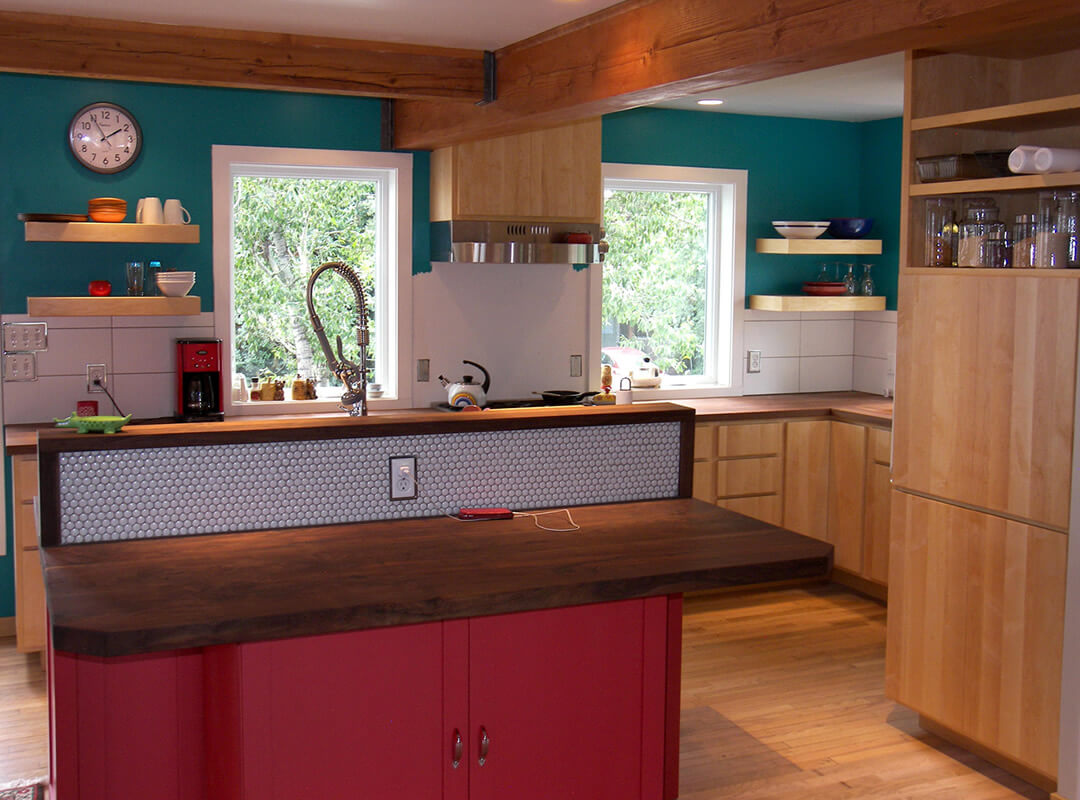 Kitchen Oiled Maple, Custom Paint, Oiled Walnut Countertops
Colorful people need colorful surroundings.  This was a really fun space to fill with colorful cabinets, warm walnut countertops, and soothing maple cabinets.  She topped off with colorful appliances and wall coloring and I'm in love with the whole space.  She loved it so much that when she had an unexpected move, we took some of that design to her new home.
Please click on the photos below to see more views of this project.