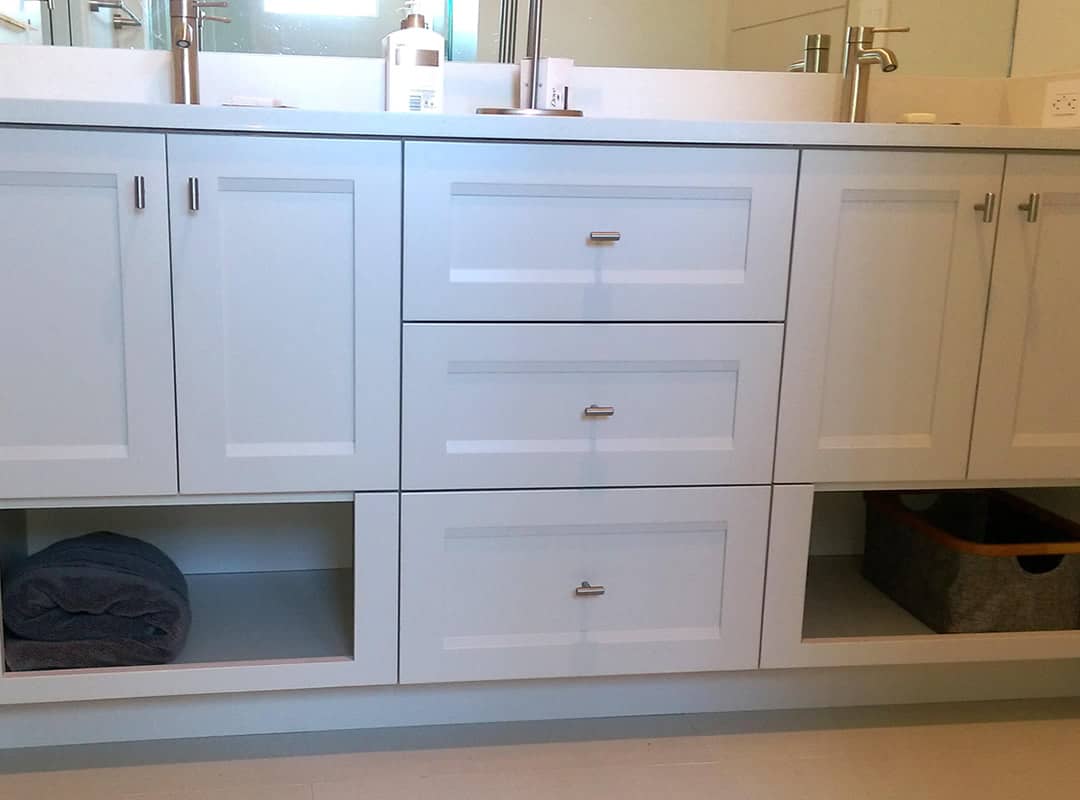 Bath and Linen Custom Paint
This door style is a custom request.  We love our creative clients and strive to make anything they can dream up.  This house had 3 bathrooms and multiple 10′ tall linen cabinets made in this soothing alabaster color.
Please click on the photos below to see more views of this project.