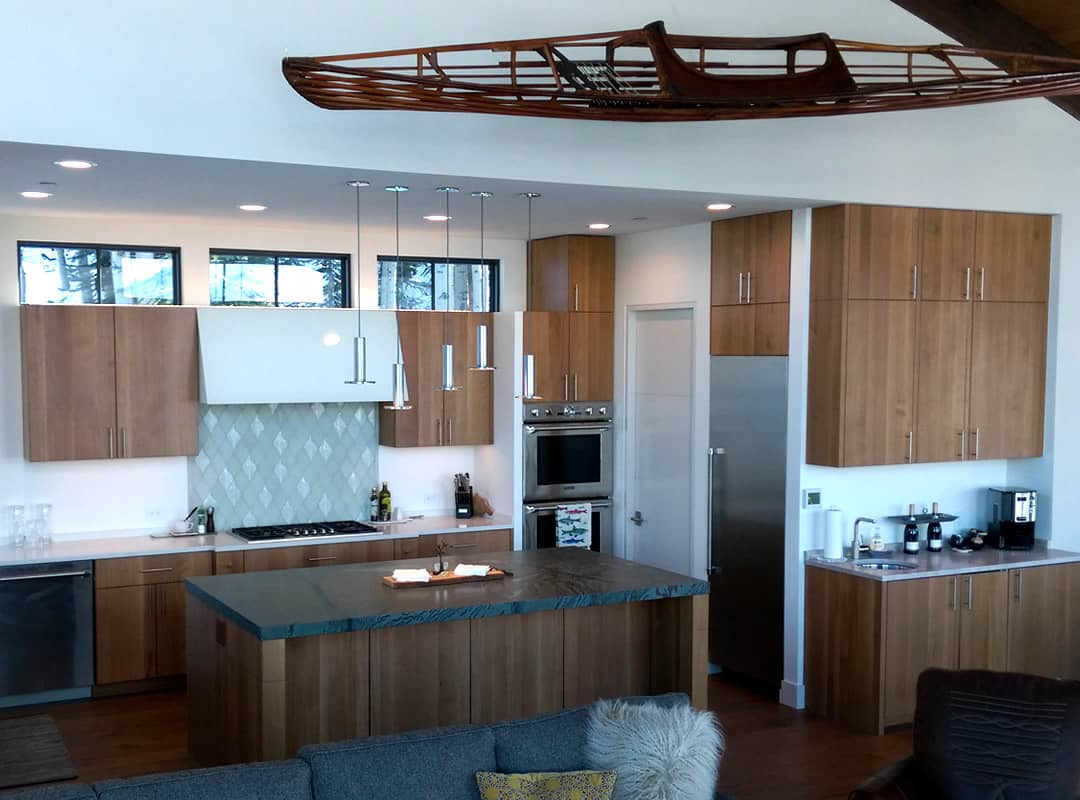 Kitchen Gray Stain on Rift Sawn Oak
This was the most detailed kitchen we will probably ever be a part of.  It was sheer perfection on a massive scale.  Routed lines follow the bottom edge of drawer faces into the paneling on all 3 sides for a kitchen-wide horizontal line at 7″ below the countertop.  Huge panels were glued up so that top doors, the drawers, and doors underneath them could all be made out of the same piece of wood, magnifying the beautiful rift sawn look as the grain lines fall from the top cabinets all the way to the floor.
Please click on the photos below to see more views of this project.