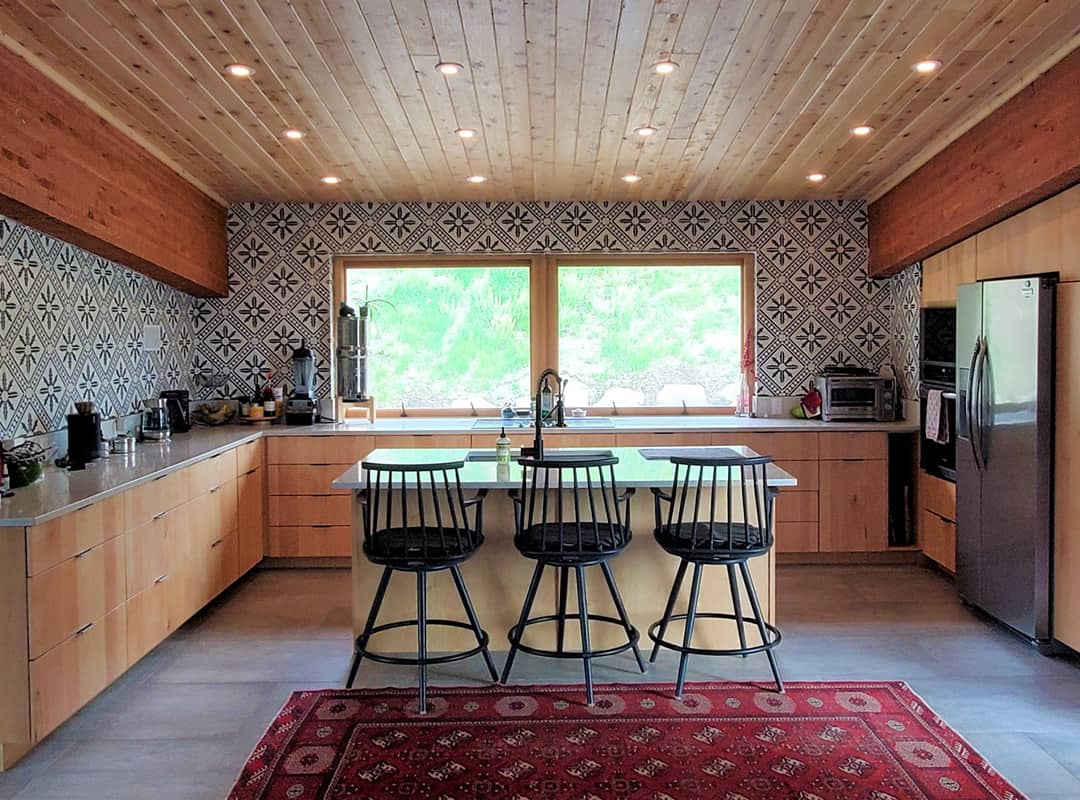 Oiled Maple Kitchen Cabinets
The combination of the flashy tile and soothing maple are incredible together.  The perfectly sculpted top doors that follow the line of the beam had to be completed after installation for precision.   It's the little details that make all the difference and of course, the attached apartment needed just as much attention.  It wasn't a big space but it shines bright.
Please click on the photos below to see larger versions of this project.