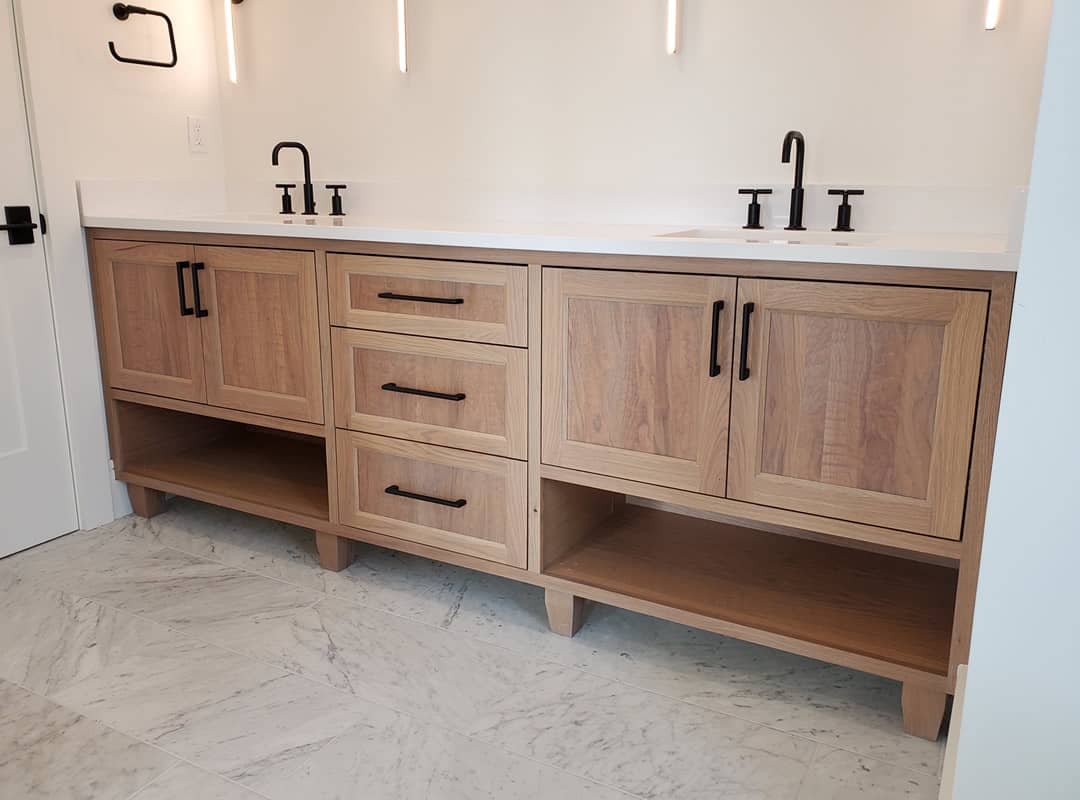 Featured Vanity Project: Oak with Gray Stain
Clients often want something a bit different for their vanities.  We love this opportunity to create a unique look.  Delivering perfection is sometimes a challenge.  The oak vanity had to be built as one unit to keep the lines clean and beautiful.  That meant delivering it via a fork lift right through the second-story bathroom window as it was too long to be delivered through the house.  It was worth the effort.
Please click on the photos below to see larger versions of other vanity projects.